WHO MAKES OUR BAGS?
After years of searching for the right supplier and having prototypes made around the world, we decided on a small female-run workshop of 20 makers near Porto.
Portugal is renowned for its expertise in handmade leather goods, and by supporting another small business we can produce in limited batches and avoid overproduction.
Our workshop was established in 1975 by the founder, when he was just as a young man who loved to create bags on his sewing machine.
Today, his two adult daughters run the business, and work to keep tradition alive whilst also embracing the future. They chose us as a client specifically because of our sustainable concept.
Even though the founder is retired, he still delights in joining the team to socialise and to get back on the tools. Some of these team members have been with the company for over four decades.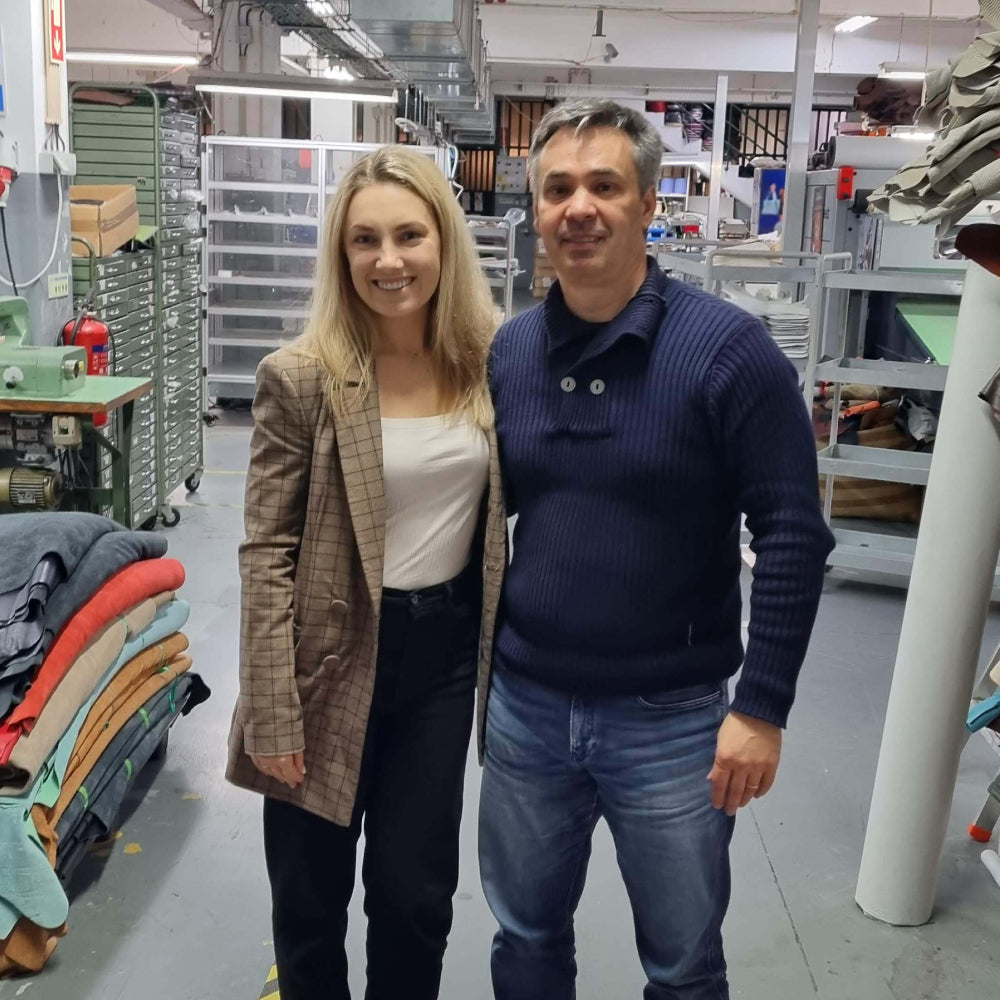 We have a very close working relationship with our factory, and especially our project manager, who we share life updates with regularly.
We visited in person in 2022, and it was great to spend time together after working over email and WhatsApp for so long. They even managed to find a vegan restaurant to take us for lunch (and many a vinho) in suburban Portugal!
Times have been tough for makers in Portugal, especially after the pandemic, with many of their clients moving production to different countries to exploit cheaper labour. We are proud to support another small business and to keep the art of bag making alive.
Having worked with animal leather all of their lives, the team had previously been unimpressed by the quality of synthetic alternatives, and had been unenthused about creating products with plastic.
However, when we approached them, they were very eager to try a plastic-free leather alternative. They were wowed by the beauty, luxurious feel and durability of MIRUM®, and are excited to be a part of the next-generation of leather.